There's no mystery about it, these NOOK Books are great whodunnits at a great price:  A collection from ten national bestselling authors, senior snoops hunting for a murderer who may be a ghost, and a leather-jacketed private detective uncovering a murder and more in San Francisco.
Ten Full-length novels by 10 NYT & USA Today bestsellers. Explosive suspense, powerful romance and loads of from ten authors:
Dianna Love, Sandy Blair, Misty Evans, Adrienne Giordano, Mary Buckham, Alexa Grace, Tonya Kappes, Nancy Naigle, Norah Wilson, Micah Caida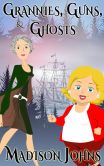 Madison Johns
Senior snoop, Agnes Barton and her partner in crime, Eleanor Mason, are the ones folks call when dead bodies turn up. This time Herman Butler has fallen to his death from a third story window, and his widow is beside herself with either grief or competing for the Oscars. It's up to Agnes and Eleanor to unravel the mystery, which gets more interesting when a ghost is listed as a possible suspect.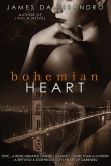 Bohemian Heart
James Dalessandro
"Peekaboo" Frankie Fagen is a long-haired, leather-jacketed private detective, best known for his unconventional methods and the Norton Commando he rides through his beloved San Francisco. When summoned to a box at the opera, he meets the beautiful Colleen Farragut, due to go on trial the next day for the murder of her husband, the city's richest and most powerful real estate developer and a lifelong Fagen nemesis.
For more great mysteries, click
here